Professional Development: Communication courses & call center training
Recently,
Management Consulting Firm Accenture asked top executives to rank which 3 skills are most valuable to their success in business: 61% identified communication skills followed by 40% technical and 30% analytical skills. Communication skills training is the fastest, most effective way to help boost your team's performance and SpeechSchool.TV is the world's leading provider, delivering online communication courses to tertiary institutions, large organisations and thousands of individual learners worldwide.
Communication courses:
1.
The Master Speaker Program is an online video training course that focuses on how you speak. It provides a cost effective way to ensure staff can speak clearly with a neutral accent, be understood quickly anywhere in the world and be respected.

2. The Master Communicator Program is an online video training course that focuses on what you say. The course is based on proven techniques used in multi-million dollar TV campaigns and is taught by a top ad agency Creative Director. It teaches you how to structure, write and communicate messages that will be memorable!

These two communication courses can provide professional development for your employees and help them reach their full potential. Starting from just $29.95 (£19.95) per month per participant, they are also a very economical training and development option that your staff will enjoy!

SpeechSchool.TV offers company-wide enrolment programs and also licensing agreements for use in other tertiary organisations where the courses can easily be 'up-sold' or provided to increase learning outcomes for students.

You can learn about some of the many uses of SpeechSchool.TV courses below:

Call center training
When call center agents are able to communicate with the customer in a voice that is respected, the communication becomes more effective, delivering better outcomes.

We have developed a program to reflect the most neutral, preferred and effective mode of English speech: The Master Speaker Program can help to achieve clearer pronunciation and speech for all staff. It teaches Standard English pronunciation.

Throughout international call centres, studies show that Standard English has the

lowest rate of errors

and highest level of customer preference worldwide.




Presentation and sales skills
The Master Communicator Program offers a very economical way to ensure staff are trained in professional presentation, sales and communication skills. The course provides employees with the confidence they need to persuade and influence.

Not only does the course cover voice skills it also deals with Public Speaking, Effective Communication, Interview and Negotiation Skills, Sales Presentation Training, Body Language and much more. It is the ultimate presentation training course!
New migrant employee training
Although migrant employees may have an excellent level of English, a different accent can at times impede communication, particularly where that accent is heavy. SpeechSchool.TV offers the
Master Speaker Program
to help speakers achieve the most neutral form of English possible and achieve clarity.

Get a quote on your communication training needs now
:

Fast Free Quote: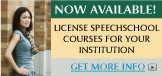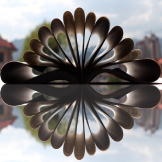 Recent
Clients:






Testimonials:
"With the help of your program I am now better able to handle callers who previously may have had some difficulty with my Chinese accent."

- Elena Tang, Employment Relations Infoline

"I work on the phone and have seen very good improvement in my speaking voice and accent. I've had great feedback from others and my income has also increased as a result of the training your School provides."
- Leonard Chimbelu,
New York, USA


"SpeechSchool.TV is a tool which enables individuals to learn and improve their English speaking skills at a time which is convenient to them. I can recommend the tool."

- Steve Corbett, CEO, ecentre
More Testimonials


Our courses are marketed
and sold in more than 60 countries.




Trusted by leading academic institutions worldwide.


Organisation Sales:
sales @ speechschool.tv